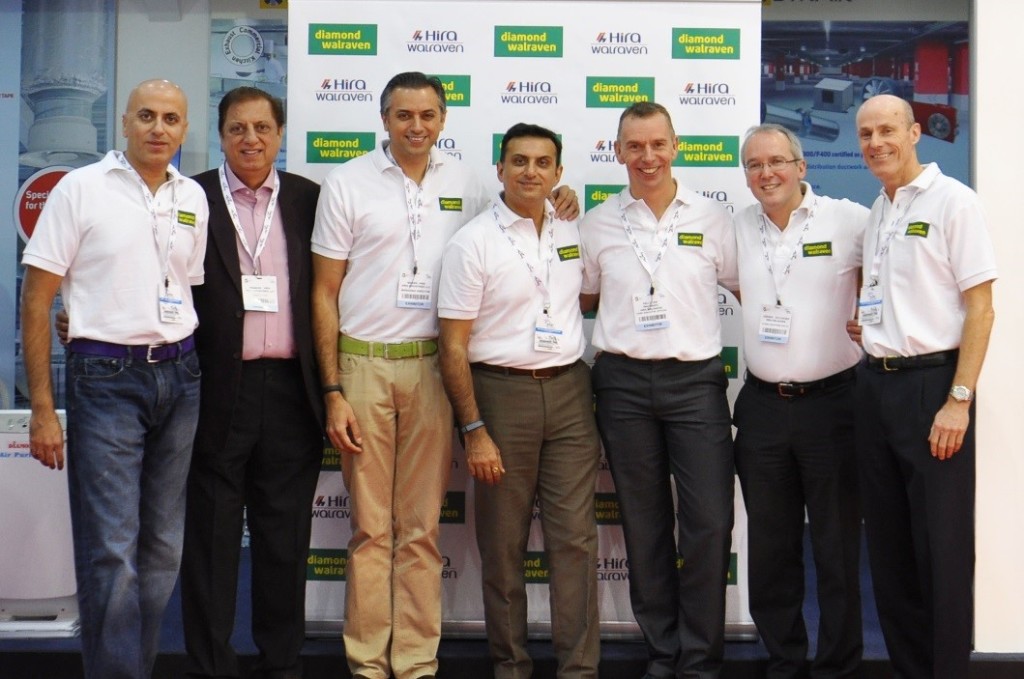 Dubai – On Monday, the 17th of November, civil Construction giants, Hira Industries ' Diamond Pipe Supports Division and the internationally-renowned, Netherlands-based Walraven Group delightfully announced their Joint Venture collaboration at the much anticipated Big 5 conference.
This promising collaboration will draw the companies closer together and offer an increased range of products and services to clients within the piping and installation industries.
Commenting on the announcement, Mr. Ravi Wadhwani, Business Manager of Hira Industries, said,
"This collaboration, between two very powerful businesses, will enable both companies to share their synergies and build on their core competencies to create a new dimension in installation systems. We are proud and honored to be involved with such an exciting venture."

Spokesperson for The Walraven Group, Mr. Jürgen Goldinger, Global Group Director Sales adds,
"Over recent years, we've seen our client base grow into Asia, former Eastern Europe and the USA. This joint venture now gives us the opportunity to expand into the Middle East and India, with the experience and presence that Diamond Pipe Supports already commands in this region."
The new company will be known as "Hira Walraven", and the brand name of the product will be "Diamond Walraven".