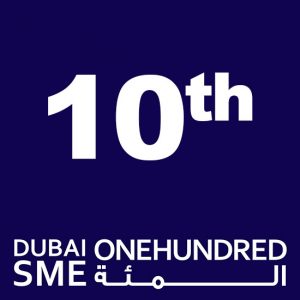 We are proud to announce that Hira Industries has been ranked at No.10 in Dubai SME 100.
Dubai SME 100 is a premier ranking of Dubai's 100 top performing SMEs, launched by the Mohammed Bin Rashid Establishment for SME Development (Dubai SME).
The Dubai SME 100 seeks to identify Dubai's top SMEs that are role models the Emirate can be proud of.
We would like to thank our employees and business partners for supporting us to reach this position in the recognized Dubai SME 100 event.